SlutBomb-"8612"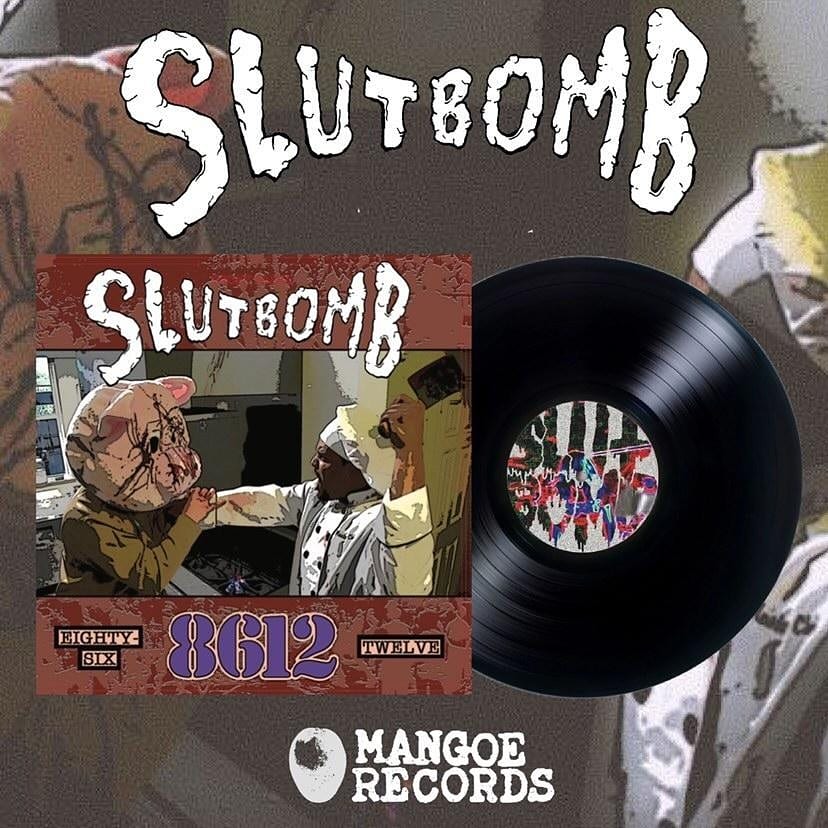 Mangoe Records is stupid proud to present SlutBomb's 2nd LP titled "Eighty-Six Twelve" on two different colored vinyl! A crazy amount of work went into this release from both the band and the label and 'proud to present' is an understatement.
If you like it FAST, you'll enjoy this hitter. This is 16 tracks BLAZING and coming in at about 21 minutes. Please note all the vinyl plays at 45rpm. Every record comes with poster insert
*EACH COLORED RECORD COMES WITH A UNIQUE ONE TIME PRNTED STICKER /100!!!
10x TEST PRESS w.ALT Cover (SOLD OUT)
100x Yellow with Pink Swirl* (SOLD OUT)
200x Black